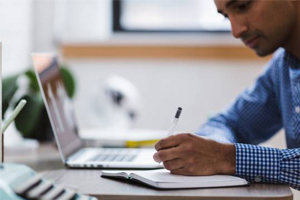 Our Foot Health Care course utilises the classical distance-learning approach to training, allowing you to study at your own pace.
Our course is also presented in such a way as to allow access to students with or without prior medical knowledge. As you progress, you will quickly start to understand and use what you have learned.
As with any educational programme, we would prefer you to be at least 18, or of an age whereby you feel this programme will be of benefit to you and your goals in life.
The course has all the guidance you need and you will be assigned a dedicated tutor and will be able to enter into discussions with other students and professionals via our web forums.
Each Unit will be delivered as a hard copy.  You will be asked to obtain a recommended text book to assist you with your studies and you will be given website addresses where you can research your work and assist in your understanding of your studies.
The eight units are as follows:
Unit 1 – Anatomy & Physiology (Whole Body)
Unit 2 – Anatomy & Physiology (Lower Limb in detail)
Unit 3 – Dermatology (Anatomy & Physiology of the Skin and Nails)
Unit 4 – Clinical Conditions
Unit 5 – Pharmaceuticals and Treatment Agents
Unit 6 – Bacteriology and Sterilisation
Unit 7 – Pathology
Unit 8 – Clinical Emergencies and Practice Management
Theoretical
The theory side of the Certificate in Foot Health Care course will consist of the following:
8 Units
8 End of Unit Assessments
Practical training
During your practical training you will be shown how to carry out the following:
Routine maintenance of equipment
Record keeping
Clinical assessment
Scalpel techniques
Practice management
How to use and maintain surgical drills
Diagnosis of foot problems
High risk patients
Care of the elderly foot
Referral of patients
Septic conditions
Disorders of the nail
Treatment of verrucae
Padding techniques
Reflective practice
You will be given dates, whilst studying the theoretical element, for practical training to commence as soon as possible after you have successfully completed and passed all of the theoretical units.