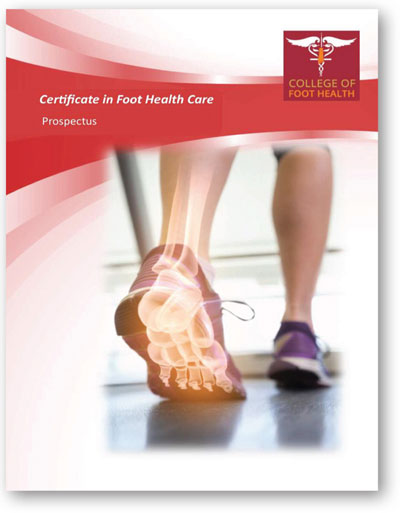 During the training you'll learn:
Anatomy and physiology

Dermatology, clinical conditions and treatments

Routine maintenance of equipment

Record keeping, practice management

Clinical assessment

Scalpel techniques

How to use and maintain surgical drills

High risk patients

Care of the elderly foot
No medical knowledge is required, you can study at your own pace, you are assigned a dedicated tutor and best of all the course only takes a few weeks to complete.
Want to stand out in a crowded market?
Keen on growing your domiciliary or practice?
Want to learn best practice in identifying and treating foot conditions, and show your expertise with an industry leading, professional qualification?
Then the Certificate in Foot Health Care is for you.
Apply to join the Certificate in Foot Health Care Course and earn a professional qualification, develop your practice and stand out from the crowd.
Some of the biggest problems facing the foot care industry today are the increasing amount of competition, the wide variety of services on offer, and the varying levels of quality and service.
This makes it increasingly difficult to get known, stand out, prove your expertise and grow your client base and business.
And, further, with few industry standards many foot health practitioners may not be aware of industry qualifications or they believe that getting qualified is a long and difficult process. But luckily, there's a solution!
The Certificate Course combines both distance learning and practical workshops to give you an industry leading qualification from the UK's leading foot health care school, the College of Foot Health, part of the Institute of Chiropodists and Podiatrists.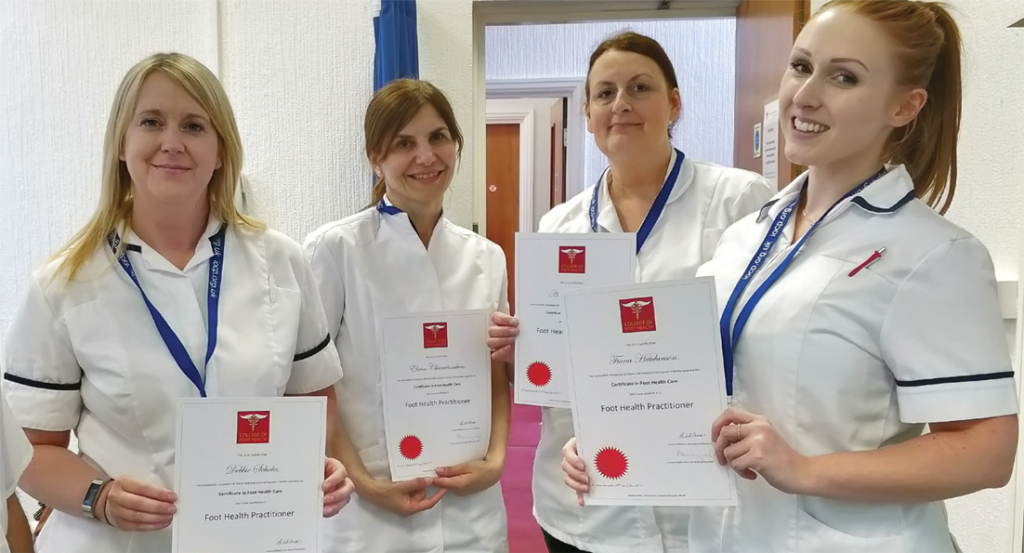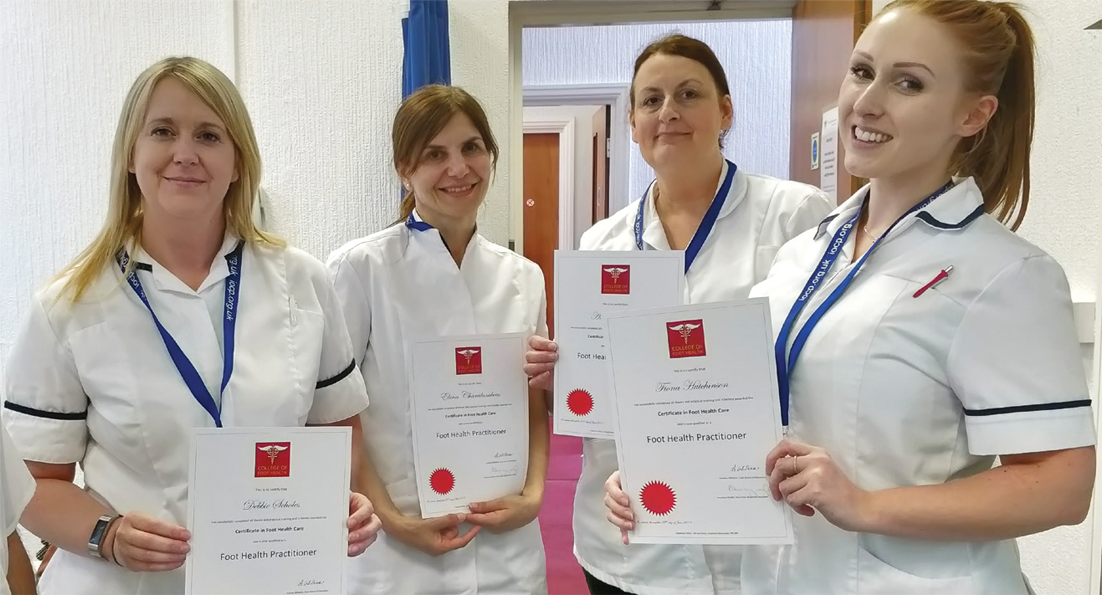 Take the first step in achieving your new well-paid career with us and download our Prospectus & Application Form now and get on-board with the Certificate in Foot Health Care