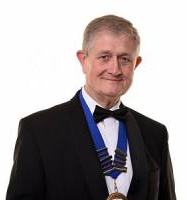 Martin Harvey is a Podiatrist Independent Prescriber, with consulting clinics for severe, acute and chronic foot problems at the Priory Hospital in Birmingham (Private / NHS choose and book) and the Birmingham Edgbaston Hospital (Private only), as well as a general private clinic at Sutton Medical Consulting Centre in Walmley, Sutton Coldfield for general podiatry and minor surgery. His website can be accessed at www.podmed.info for more information.
In addition he maintains a small private visiting practice in Tamworth, Staffordshire and the surrounding area, mainly dealing with routine general home-based care of a predominantly elderly patient base, many of whom he has attended to for decades. Students are welcome to accompany Martin on his domiciliary rounds with opportunities to observe and discuss the cases encountered, as well as provide some elements of the care of his private clients themselves – under Martin's guidance. There are additionally occasional opportunities for students to accompany Martin in theatre to observe minor surgery procedures of such conditions as ingrown nails, performed under local anaesthesia at Sutton Medical Consulting Centre.
Helen Beaumont-Waters is a Podiatrist, a Paramedic and an Advanced Clinical Practitioner. "My foot health journey started in 2012 when I trained as a Foot Health Practitioner. I enjoyed the training and the work so much that I went to university as a mature student and studied Podiatry, graduating in 2017. Since then, I have been able to further my skills by completing post graduate education with the Institute, and I have also been fortunate to be involved in some national workforce transformation projects and influence progression of podiatric practice at levels from support workforce to advanced practice.
I work with my husband who is an FHP and we have a final year podiatry student who comes to our clinic that we hope will stay with us part time when she graduates later this year.
We have a beautiful two chair clinic and are in the process of refurbishing another room to turn this into a biomechanics room. We offer home visits to our house-bound patients thus do a weekly domiciliary clinic.
We are based in Gomersal, West Yorkshire, which is a large village between Leeds, Bradford and Huddersfield. The majority of our patients attend for routine care, but we do offer specialist services such as joint injections, MSK assessments with entry level ultrasound where needed, minor skin surgery (eg curettage of verrucae) and because I work in the NHS as an Advanced Practitioner, I am able to offer minor injury and minor illness appointments when patients have been unable to access NHS services. We have a lovely client base and all our regulars know we are keen to support the next generation of practitioners".
Somuz Miah is one of the West Midlands` leading advanced Podiatrists specialising in the modern treatment of all types of lower limb problems. Somuz owns and runs Footmedic Podiatry Surgery a friendly, relaxed and modern private practice established in 1998 in Birmingham, UK. Providing a complete range of podiatric and other services ranging from compression therapy, dermatological testing, foot & ankle manipulation, home visits, to advanced procedures.
Somuz entered the podiatry profession in 1998, since then he has continued the expansion of his knowledge in podiatry. He is also an independent prescriber currently only a handful of podiatrists in the UK have this qualification; moreover, Somuz holds qualifications from the UK and abroad in Podiatric Medicine and Surgery.
Somuz is also one of the most sought-after lecturers in the fields of Podiatric Medicine, Musculoskeletal Podiatric Medicine, and Minor Surgical Skills. And has lectured at several prestigious institutions around the globe.
Caroline McCartney has over 24 years of experience within the Chiropody and Foot Health profession: "I qualified in 1997 from the Institute of Chiropodists and Podiatrists. I have worked across the private healthcare sector in various roles as both a healthcare professional, and a business owner/director. I am an active member of the Institute and over the years have gained a broad and valuable knowledge of my industry which has enabled myself to create an established multidisciplinary business with a large client base.
Over the years I have built a team of healthcare professionals specialising in Acupuncture, Foothealth, Remedial Massage and Sports Therapy, Audiology, Counselling and Beauty Therapy. My clinic is based in Hessle East Yorkshire and I have just opened a second clinic in Barton Upon Humber in North East Lincolnshire.
Currently I have two Foothealth Practitioners within my business which have both obtained incalculable experience working within the clinical environment.
I also have over the years attended many business courses and now volunteer in helping mentor small businesses."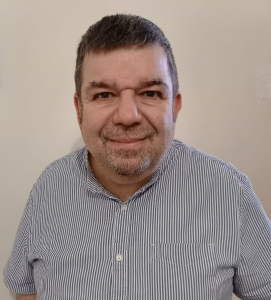 Barry Radivan qualified in 1987 from Northern College of Chiropody, he has been a full-time private practitioner since 1988. He also worked at Bolton Community NHS trust as a Podiatrist senior 2 from 1987 – 1998, earning a degree conversion at the Northern College of Chiropody in 1994.
Barry's private clinic is located in Manchester, North and West. There are 3 stand-alone clinics, fully equipped with modern Podiatry equipment; couch, unit, lamp, drill, autoclave and sets of instruments.
All clinics offer routine treatment, nail surgery, MSK Biomechanical analysis and orthotic provision, verruca treatment and diabetic screening service.
All clinics are ground floor with wheelchair access with free parking close by and are served by local public transport services. All Clinics have been using COVID Safety measures.
Barry Radivan is married with four children and one grandson.
Beverley Wright: I have been in private podiatry practice since 2001, and a senior lecturer in higher education institutions (HEIs) I am currently based in Essex. This is alongside my official roles for the Institute of Chiropodists (IOCP), as Vice-Chair of the Board of Education; Regional Director: England South; and Essex Branch Secretary. In addition, I have been honoured with a Fellow of the IOCP (F.Inst.ChP) award.

My many interests in the podiatry field include education and research; and as a qualified senior practitioner in complementary medicine, which has led to invitations to present complementary medicine, education, health and social care, and podiatry matters.

In academia, I have achieved a BSc (Hons) and Post-Graduate degrees in Health and Social Care, and in Learning and Teaching, with an MSc and MBA.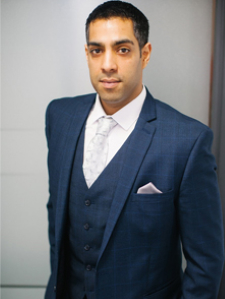 Abid Ali is a Consultant Podiatrist specialising in musculoskeletal problems that can affect the foot, ankle, knee, hip or back. I have developed as an extended scope practitioner in the NHS within specialist orthopaedic triage units in 2 hospitals for over 12 years, now specialising in diagnostic ultrasound imaging. During that time, I have extended my scope of practise beyond the traditional remit of podiatric medicine, to include invasive treatments, for the knee and back, and in diagnostic imaging. Prior to my career in podiatry, I had a background and training in sports and elderly care.

I am currently embarking on a number of research projects. Professionally keeping up to date with the latest technology, in the pursuit of advancing clinical and theoretical biomechanics.

I am a member of the Royal College of Physicians and Surgeons (Glasg), Faculty of Podiatric Medicine and a Consultant fellow of the IOCP